THANK YOU! Our heifers have been sold but we still have a young bull calf for sale at this time. He is lovely and his conformation is dead on for breed type. If you would like to email us with your request we will be more than happy to assist you. If you would like to reserve a calf for 2011, we require a deposit of $100.00. We are a small breeder and at this time we do not really breed a lot for sale but are interested in helping others become familar with this marvelous dual breed. Yes, that's right. They were bred for both their meat and as a milker.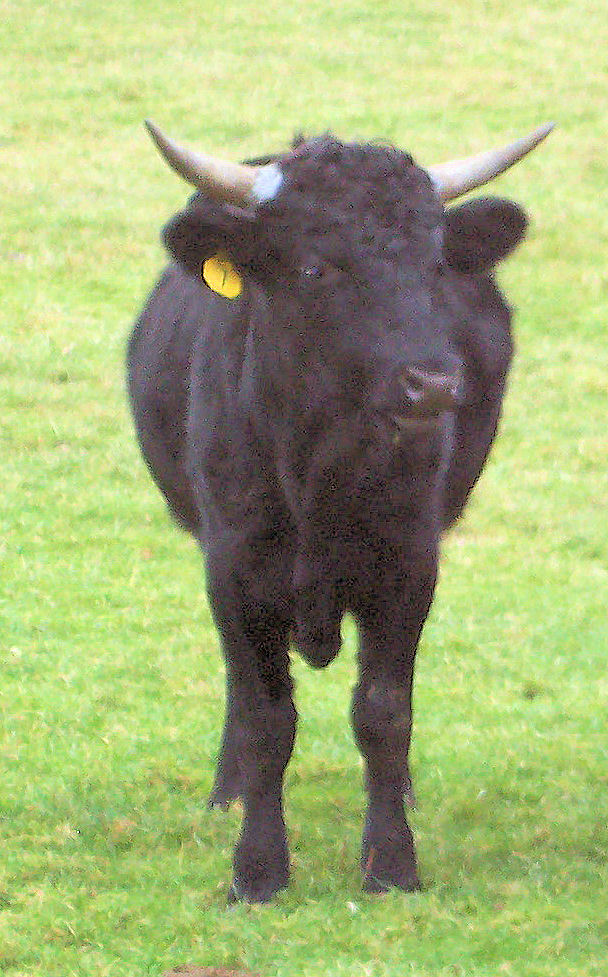 If you are interested in a young steer for 4-H, we would have to say that because of their small size you would be at a disadvantage. They really are so small and mature slower, for 4-H you want a calf that you can put in a stall and really put the grain to, and this is not what a Dexter was bred for. However, with that said, if you were interested in one for 4-H as a dairy project, we would be very happy to speak with you.

If you have any comments at all, please do not hesitate to email us at: nwlivestock@aol.com

This steer is no longer available, but we do have another about the same size... only grass fed stock available. Please contact us for more information if you would like. If you have children with food allergies or questions regarding "free range" we suggest you contact Barbara at delraew2@aol.com and she can perhaps help you.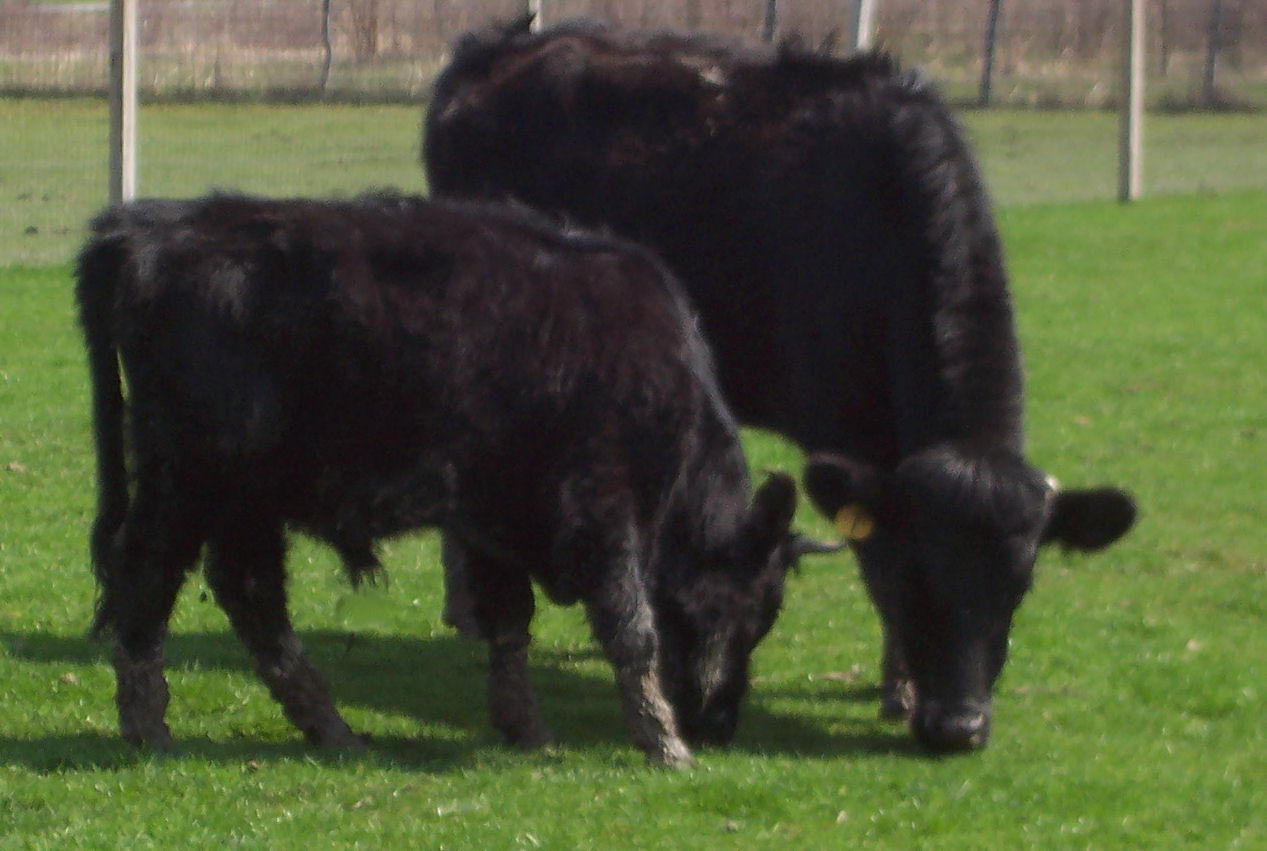 Year old Bull Calf with his mother.

Sire is Tarus our herd sire.

Photo taken April 15, 2011